---
Anchor of Hope- Haiti   http://www.anchorofhope.net/  School in Haiti.
https://hopeharbormn.org/  An organization that helps young girls and young women with issues of faith and life skills.
The Connection – (Community Elementary School Age) Child Center
CSF – Christian Student Fellowship, Brookings, SD
CRU – Campus Crusade-SDSU – Campus Crusade, SDSU, Brookings
Diamond Willow – http://www.d-w-m.org/  Church and Community Mission located at Fort Thompson, SD
Cornerstone Ministries – Cody and Sharayah Isaacson – Ministry to the Multi-Cultural Families in New York City
Bibles for Guatemala – Antelope Hills Christian Church has supplied Bibles for the people of Guatemala in some the poor areas of the Country.
Gene and Melba Morden – Water for Kenya
Other missions endorsed by Antelope Hills Christian Church
Dorrie' Promise Orphanage Guatemala  www.foreverchangedinternational.org
IDES  Internation Disaster Emergency Service    www.ides.org/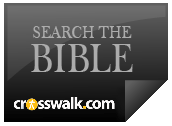 Gospel for Asia is good mission organization taking the gospel to the Asia.  Click on the icon for information.


Organizations dedicated to the persecuted church.
Christian Post is news source about Christianity. www.christianpost.com

Other Sites
Missions—See also Mission Page
American Rehabilitation Ministries at www.arm.org